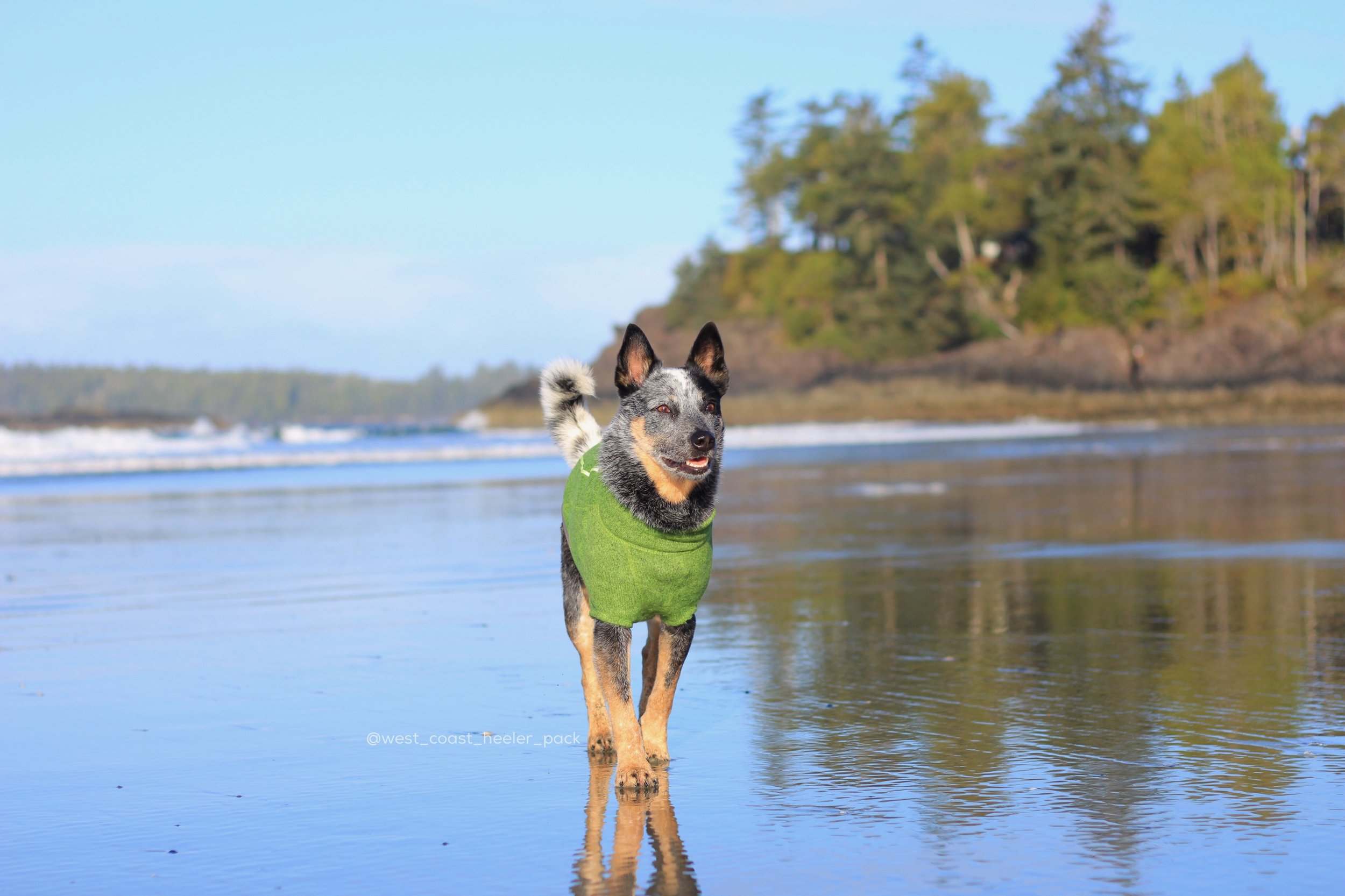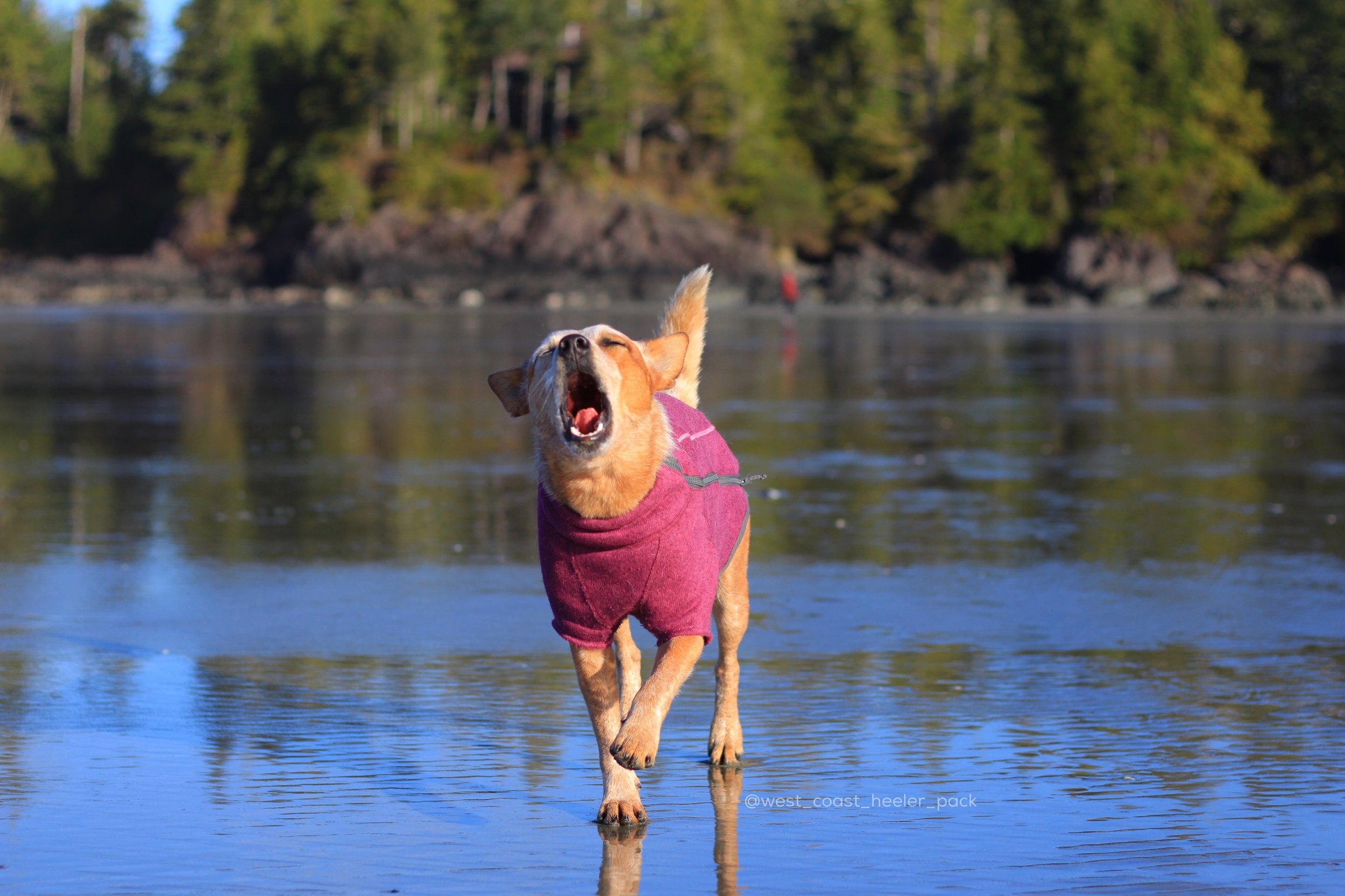 Product: Ruffwear Fernie
Price: $59.95US
Function/Purpose: Technical fleece sweater for cold conditions.
Fit: Great fit for longer bodied dogs. Slight stretch making it fit a good size range within one size. Zipper closer on the size. Kona and Cali both wear a size S.
Quality: Knit fabric with fleece inside. Quick drying. Light weight.
Features: Reflective strips along the side and light loop on the top. This can be worn under other Ruffwear coats.
Likes: This is a great item for warmth. My dogs wear this or the Climate Changer on every camping trip we go on, for freezing days and cold days, and cold agility practice nights while waiting between runs. I absolutely like this fits the length of my dogs. Something I have struggled with, however, Ruffwear has done a great job having items that fit longer bodies for excellent coverage.
Dislikes: Kona and Cali both wear size S in both the Fernie and the Climate Changer, however I find Kona fits the sizes S of the Fernie a little better while the Climate Changer size S fits Cali a bit better than the Fernie. This isn't a dislike just a point to be noted that while very similar, the Fernie I find runs slightly larger than the Climate Changer.
Rating: 5 out of 5.